Bat Cave Family Special
Bat Cave is situated in the Cradle of Humankind, near Krugersdorp in Gauteng. With 4400sqm of cave to explore, Bat Cave offers a range of caving adventures, suited for adventurers of all ages. Our family special is a customised trip suitable for family groups, to limit the risk of COVID-19 transmission.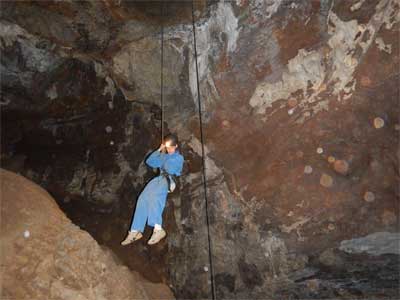 Adventure Information
Suitable for the whole family.
No experience needed.
Enter through the roof on ropes.
1.5-hour underground tour.
Exit using a rope-ladder.
R1200 for a family group (2 adults and 2 children, age 8-16).
R300 per additional person.
Dedicated family groups limit the risk of COVID-19 transmission.
Friday and Saturday bookings available.
Limited Dates Available:

21 November 2020
27 & 28 November 2020

Booking is essential. Limited times available.
Further information about Bat Cave is available on our Bat Cave Adventure page
---